The broad work/purpose of these services is created through Crowned Vitta's Ex(SEL) lens – Examining Solidarity, Equity, and Liberation in your own life using the practices of Equitable Mindfulness.
30 minute – 2 hour mindfulness presentations (Contact for Prices)
In today's busy world employers and employees alike are searching for self-care tools to help combat stress and burnout in career-life. Those who service low-income and underserved populations have the added component of compassion fatigue and secondary traumatic stress which could lead to: physical stress, emotional fatigue, and decline in health/wellness. Mindfulness, a practice of present moment experience, has been shown to combat these life stressors and improve focused awareness and moment-to-moment experiences.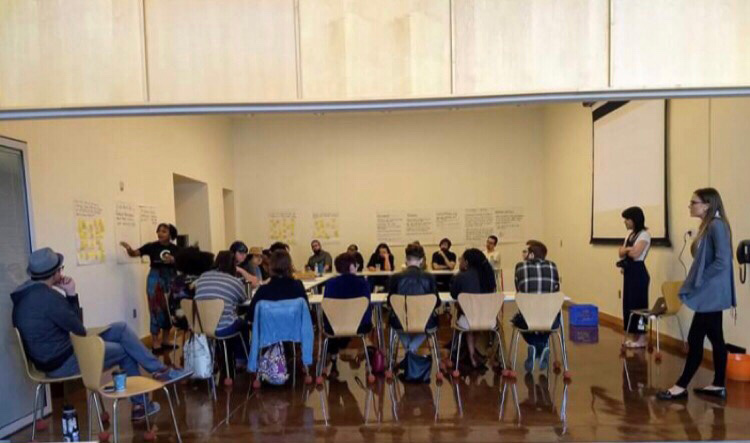 Facilitated Gatherings
(Contact for Prices)
Curated gatherings with topics of your choice that follow the Equitable Mindfulness Curriculum Model. These gatherings are usually 1 hour and 15 minutes and are created as a casual space for series conversation around difficult concepts.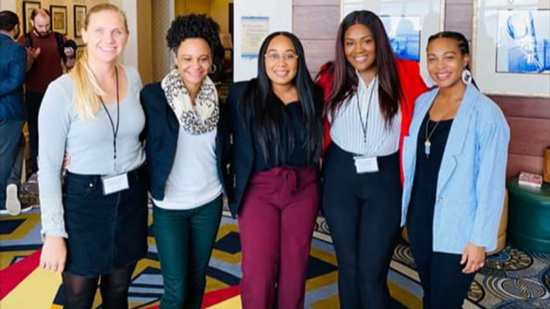 Curriculum Development and Presentation Consultations
(Contact for Prices)
Using the Equitable Mindfulness Theory, these 30 minute – 1 hour consultations will review content that your business or department has created and suggest relatable changes based on the theory's three tier approach.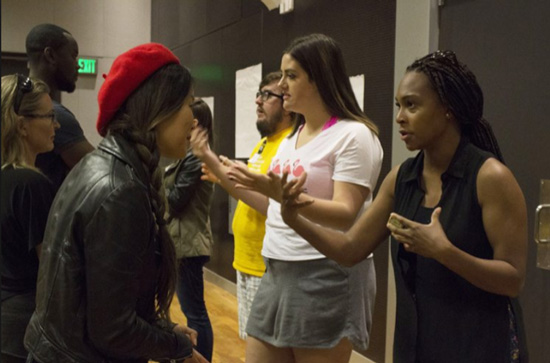 Virtual Mindfulness Classes
4 week virtual Koru Mindfulness Courses for all ages, agencies, and backgrounds
Koru Mindfulness® is an evidence-based curriculum specifically designed for teaching mindfulness, meditation, and stress management to college students and other young adults. (https://korumindfulness.org/about/who-we-are/)
(Contact for Prices)
TDIEM: Training in Diversity, Inclusion, and Equitable Mindfulness/Anti-Racism
A partnership with The Tristen Johnson, LLC
2 hour – 4 hour training
(Contact for Prices)
This training, enhanced with practices of the Equitable Mindfulness variety, will guide you through concepts and exercises related to key terms of diversity and inclusion practices. Many of our social identities intersect with one another when up against systems of power. Having an understanding of terms like intersectionality and implicit bias and how we have power to dismantle barriers within ourselves and with institutional systems can be help us to navigate life in a more grounded and powerful way.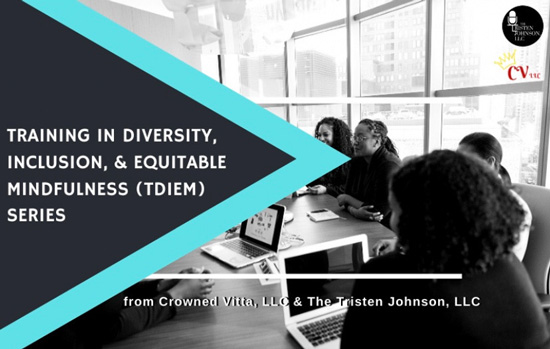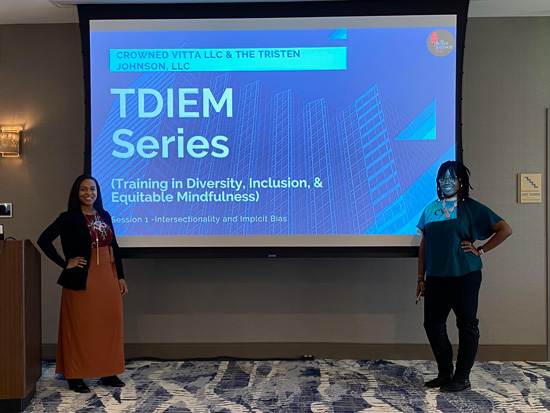 Introducing: Meta-Sass Stickers
This new project includes a collection of mindful quotes and original sayings, with a little bit of sass, created on stickers that can be used on electronics, vehicles, notebooks, etc.. These stickers are meant to invoke conversation with the people who might see them with the hope to build community and share in mindful awareness. The cost of these stickers are $5 (plus shipping) and $2 of every proceed will be donated to an organization that serves BIPOC adults or children with special needs.
If you are interested in purchasing any of the stickers below, please use the paypal button to checkout. At checkout, make sure to indicate which item number you are purchasing!
*Let us know if you like the idea and would like to see more quotes at @crownedvittallc or crownedvittallc@gmail.com! We have more quotes ready to be rolled out, soon.*
Item 1: SOLD OUT!
We Resist out of Love (3.75″ x 2.5″)
Item 2: ONLY 4 MORE LEFT!
Saged and Saved (3″ x 3″)
Item 3: ONLY TWO (2) MORE LEFT!
Current Status: ॐ (3.75″ x 2.5″)
Please feel free to contact us for questions on upcoming OPEN events:
Wednesday, April 21st 3:00 – 5:00 pm (PST) – The Assembly: A Panel on Black Excellence (OPEN)
Wednesday, May 5th 3:00 – 4:00 pm (PST) – Decolonizing Mental Health (OPEN)
January – April, Indiana University Memorial Union, TDIEM – Ongoing Speaker Series
July 6-8th July 2021, Solent University (UK)-  Leisure Studies Association Annual Conference, Keynote Panel Speaker
Past Events (2021):
Thursday, January 28, 2021 5:30 – 7:00 pm (PST) – Reigniting our spaces through Equitable Mindfulness, JEDI Council Keynote Presenter
Saturday, February 27, 2021 12:00 – 1:30 pm (PST) – Uproot & Plant: Holistic Wellness Series (OPEN)
Wednesday, March 3rd & March 10th, 2021 1:30 – 4:00 pm (PST) – Anti-Racism Training, Facilitator
Past Events (2020):
Wednesday, April 22, 2020 9:45 am – 10:45 am (MST) – Conscious Coping, Expert
Wednesday, May 6, 2020 3:00 – 4:00 pm (MST) – Mindfulness and Self-care for Busy Parents, Expert
Wednesday, June 3, 2020 2:00 – 3:30 pm (PST) – Black, Breathe, Repeat, Co-host
Tuesday, June 30, 2020 4:00 – 5:00 pm (PST) – #SayHerName: Black Women and Police Brutality, Mindfulness Practitioner
Saturday, June 27, 2020 12:00 – 2:00 pm (EST) – State of The Union: Black Women in Education, Panelist
Saturday, July 18, 2020 10:00 -11:30 am (MST) I am a Black Woman, Yes I matter – Black Women and the State of Education, Panelist
Thursday, October 29, 2020 6:30 – 7:30 pm (MST)  Identifying and Dismantling Systematic Barriers in Health Care, Panelist