The broad work/purpose of these services is created through Crowned Vitta's Ex(SEL) lens – Examining Solidarity, Equity, and Liberation in your own life using the practices of Equitable Mindfulness.
Consulting & Curriculum Development
Meet-n-greet (FREE)
30 minute – 1 hour consultations (Contact for Pricing)
Month-to-month contracting available for curriculum building (Contract for Pricing)
With the need for more people-centered work within fields such as business, education, marketing, and health care, our team can bring our Equitable Mindfulness framework* to any consultation, syllabus or curriculum. After a free 30 minute meet-n-greet to discuss your needs and areas of growth, our founder/owner Tiara Cash can work with you on a contract basis to help fill in gaps that keep your organization from fulfilling it's vision and mission.
*this work is based on our published framework using a three tier approach. Click this link for more details.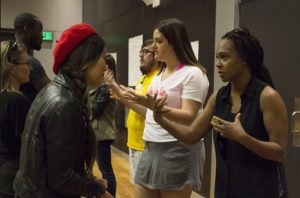 Equitable Mindfulness Gatherings
Facilitated Gatherings (Contact for Prices)
Curated gatherings with topics of your choice that follow the Equitable Mindfulness Curriculum Model. These gatherings are usually 1 hour and 15 minutes and are created as a casual space for series conversation around difficult concepts.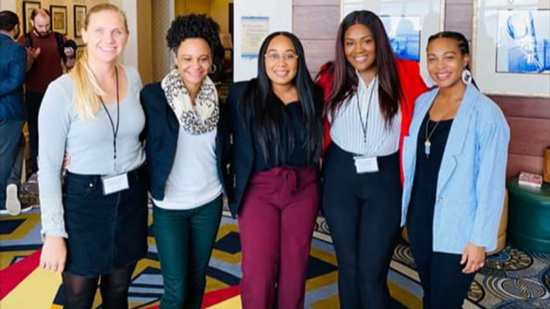 Mindfulness Keynotes/Presentations
30 minute – 2 hour mindfulness presentations (Contact for Prices)
In today's busy world employers and employees alike are searching for self-care tools to help combat stress and burnout in career-life. Those who service low-income and underserved populations have the added component of compassion fatigue and secondary traumatic stress which could lead to: physical stress, emotional fatigue, and decline in health/wellness. Mindfulness, a practice of present moment experience, has been shown to combat these life stressors and improve focused awareness and moment-to-moment experiences.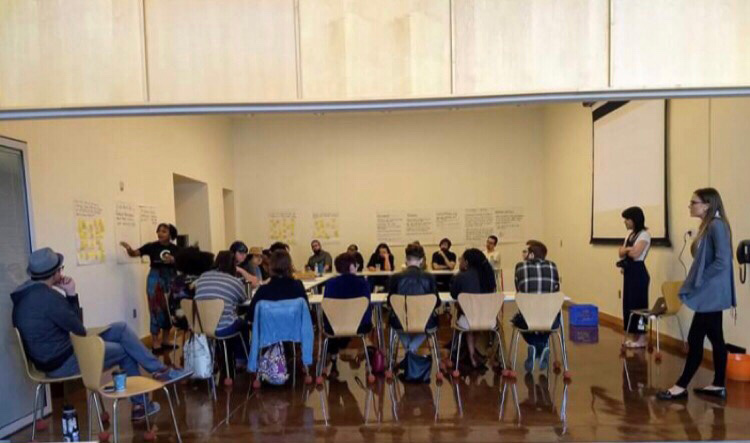 Virtual Mindfulness Classes
4 week virtual Koru Mindfulness Courses for all ages, agencies, and backgrounds
Koru Mindfulness® is an evidence-based curriculum specifically designed for teaching mindfulness, meditation, and stress management to college students and other young adults. (https://korumindfulness.org/about/who-we-are/)
(Contact for Prices)
TDIEM: Training in Diversity, Inclusion, and Equitable Mindfulness/Anti-Racism
A partnership with The Tristen Johnson, LLC
2 hour [1 day] – 5 hour training [2 days] (Contact for Pricing)
This training, enhanced with practices of the Equitable Mindfulness variety, will guide you through concepts and exercises related to key terms of diversity and inclusion practices. Many of our social identities intersect with one another when up against systems of power. Having an understanding of terms like intersectionality and implicit bias and how we have power to dismantle barriers within ourselves and with institutional systems can be help us to navigate life in a more grounded and powerful way.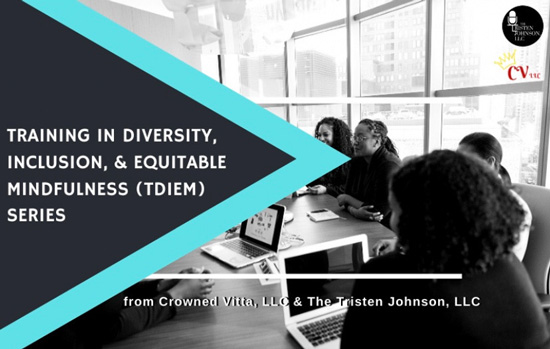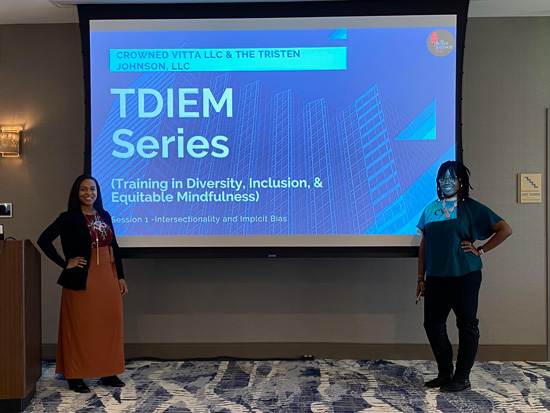 Please feel free to contact us for questions on upcoming OPEN events:
September 7-8 – TDIEM Anti-Racism Training
Past Events (2021):
July 6-8th July 2021, Solent University (UK)-  Leisure Studies Association Annual Conference, Keynote Panel Speaker
Wednesday, May 5th 3:00 – 4:00 pm (PST) – Decolonizing Mental Health (OPEN)
Wednesday, April 21st 3:00 – 5:00 pm (PST) – The Assembly: A Panel on Black Excellence (OPEN)
January – April, Indiana University Memorial Union, TDIEM – Ongoing Speaker Series
Wednesday, March 3rd & March 10th, 2021 1:30 – 4:00 pm (PST) – Anti-Racism Training, Facilitator
Saturday, February 27, 2021 12:00 – 1:30 pm (PST) – Uproot & Plant: Holistic Wellness Series (OPEN)
Thursday, January 28, 2021 5:30 – 7:00 pm (PST) – Reigniting our spaces through Equitable Mindfulness, JEDI Council Keynote Presenter
Past Events (2020):
Wednesday, April 22, 2020 9:45 am – 10:45 am (MST) – Conscious Coping, Expert
Wednesday, May 6, 2020 3:00 – 4:00 pm (MST) – Mindfulness and Self-care for Busy Parents, Expert
Wednesday, June 3, 2020 2:00 – 3:30 pm (PST) – Black, Breathe, Repeat, Co-host
Tuesday, June 30, 2020 4:00 – 5:00 pm (PST) – #SayHerName: Black Women and Police Brutality, Mindfulness Practitioner
Saturday, June 27, 2020 12:00 – 2:00 pm (EST) – State of The Union: Black Women in Education, Panelist
Saturday, July 18, 2020 10:00 -11:30 am (MST) I am a Black Woman, Yes I matter – Black Women and the State of Education, Panelist
Thursday, October 29, 2020 6:30 – 7:30 pm (MST)  Identifying and Dismantling Systematic Barriers in Health Care, Panelist