Tiara Cash, M.S., MCMA
Founder & Owner
Equitable Mindfulness Practitioner
Crowned Vitta LLC is a multi-disciplinary company serving communities through the concepts of mindfulness, meta-awareness, and meaningful self-relationships and relationships with others. Founder and Owner, Tiara Cash, was born and raised in Memphis, TN. She is a former student-athlete who holds a Bachelor's degree in Exercise and Wellness from Arizona State University and a Master's degree from Western Illinois University in Kinesiology with a dual concentration in Sports Psychology and Fitness/Wellness Management.
Tiara is a certified Koru Mindfulness Instructor with a 20 year personal practice of mindfulness and meditation. As a practitioner for the last six years, she has worked in various settings including higher education, athletics, and the non-profit sector.
Featured on NPR (National Public Radio) as an expert, Tiara is creator of the Equitable Mindfulness Framework, including a model that she utilizes for contentious conversations across social differences. She currently uses these concepts to curate conferences, create presentations and workshops, and conduct trainings on mindfulness and equity through her business and as the Culture and Equity Specialist at ASU's Center for Mindfulness, Compassion, and Resilience.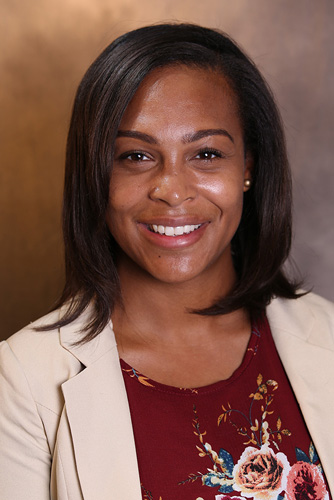 Academically, Tiara has been granted scholarships, grants, and awards for her work with mindfulness in the student-athlete population, mindfulness and equity/social justice, and creating transformative art with a foundation of mindful practice. For the last 3 years, she has been invited internationally to the Netherlands, Canada, and the UK to present on her research involving mindfulness and overlooked populations. Her research and career focuses include: delving into the intersections of mindfulness in marginalized and unrepresented populations, and how prosocialiality buffers life transitions. She is currently at Simon Fraser University studying these concepts and beginning her doctoral journey.
Tiara A. Cash (Curriculum Vitae)
Other related projects and resources:
Arizona State Universities' Midday Mindfulness Sessions: Tiara Cash was host, teacher, and practitioner on the daily series – Midday Mindfulness. Specific classes she lead included: Redefining your Neighbor: How to be an Ally, Creating a Clearing, Transitions and Uncertainty, Just Like Me, and The Power of Community. Check out this link for more information and a full playlist of videos: https://tinyurl.com/MiddayMindfulness
The Crowned Series Blog: Tiara Cash is an official contributor for the Crowned Series Blog, is a space to be real and open about various aspects of life and what is happening in the world. It is a space where Blackness is celebrated and unfiltered. Check out the recent posts: https://thecrownedseries.com/
Cite Black Authors: Tiara Cash is a founding member of the CiteBlackAuthors.com team. Cite Black Authors was created to achieve along-term goal of equitable representation of Black voices in cited work, we will create and maintain a searchable, dynamically grown database of work authored by Black academics. Check this post, written by Tiara, and dedicated to the BIPOC Academic: What is an Academic to a BIPOC?
Question and Answer Series/Ask an Expert with Tiara Cash:
NPR: Mindfulness in Schools https://tinyurl.com/NPRMindfulnessinSchools & https://tinyurl.com/NPREquitableMindfulnessExpert
Fearlessly Authentic Web Series: https://www.perform4goals.com/fearlessly-authentic.
Mindfulness for the Busy Parent during COVID-19: https://parentpiphany.com/
Stress-Less: Living life by Design (Healthy Arizona Worksites): https://healthyazworksites.org/webinars/stress-less-webinar-ondemand-2019/